The Risks of Cancer
In the United States, cancer is the leading cause of death, behind heart disease. The lifetime risk of developing cancer is approximately 1 in 2 for men and 1 in 3 for women. Anyone can be diagnosed with cancer. It can appear anywhere at anytime. Even those who live a healthy lifestyle run the risk of getting cancer. The risk becomes even greater with age. Nearly 77% of all cancers are diagnosed in persons 55+ years of age.
No one likes to think about the possibility of getting cancer. But the risk is very real. How would you and your family pay the cost to combat this disease? Treatment and prevention are expensive. 1 in 5 people diagnosed with cancer, who have health insurance, use all or most of their savings because of the financial strain of dealing with cancer.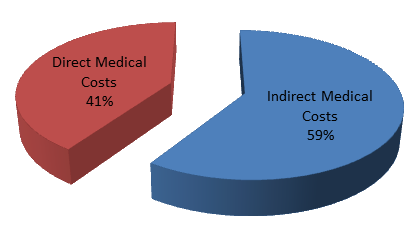 Being Prepared
At least half of all new cancer cases are those that can be prevented or detected early by screening. For these cancers, the 5-year survival rate is about 85%. You can protect yourself by recognizing the symptoms associated with cancer, doing self examinations, getting regular screenings, looking for signs that lead to early detection, and applying for insurance coverage.
The Cancer Plus First Occurrence insurance plan offers security and protection in knowing that you can have help in paying for the indirect expenses associated with cancer care. Here are the benefits of the insurance plan that can help in your time of need:
Once cancer is first diagnosed, the full benefit is paid directly to you or someone you designate to use any way you choose - regardless of any other insurance coverage you have, including Medicare.
Benefits range from $5,000 to $25,000 (in increments of $5,000). Benefit amounts are flexible so you choose the amount that is right for you at a price you can afford.
The policy is guaranteed renewable for life as long as the premiums are paid. Your policy can never be cancelled - unless you cancel your coverage.
You can return any policy for any reason within 30 days after receipt for a full refund of all premiums paid.
Hospitalization is not required to be eligible for this insurance plan.
The insurance covers most types of cancer, including Leukemia and Hodgkin's Disease. (It does not include skin cancer other than malignant melanoma; any other diseases; any pre-cancerous diseases/injuries; or non-malignant melanoma moles, similar diseases, or lesions).
The Cancer Plus First Occurrence insurance plan could help pay for these types of indirect expenses...for financial peace of mind... it's your choice.
Indirect
Expense Examples
Cancer Plus
First Occurrence
Insurance
Deductibles/Co-Payments
✓
Experimental Treatments
✓
Transportation To Treatments
✓
Lodging
✓
Family Care
✓
Clothing
✓
Subsidize Loss Of Income
✓
Car Payments
✓
House Payments/Rent
✓
Utilities
✓
Groceries
✓
Credit Card Payments
✓
Other Normal Living Expenses
✓
Recuperative Travel
✓