About Us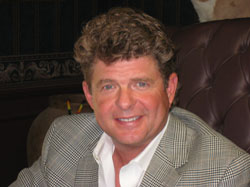 For the past 25 years, Bron K Rayburn Agency Inc. has specialized in Medicare Supplements, Nursing Home and Home Health Coverage along with Life Insurance and Annuities. We have many top rated companies available to our clients. We pride ourselves in the ability to take each client's needs and make recommendations based on the individual's circumstances. We are confident that our numerous selection of companies will result in the best coverage at the most competitive rate. The result of this careful evaluation should mean substantial savings and dependable coverage for you.
Bron K Rayburn, has been an industry leader for senior products for over 25 years. The most valuable strategy on which we were founded is, "Service to our clients".
When you call during business hours you will never have the frustration of a computer greeting or a push button switchboard. Our clients expect and depend on always having a representative to answer any question or concern. Your satisfaction is my top priority.