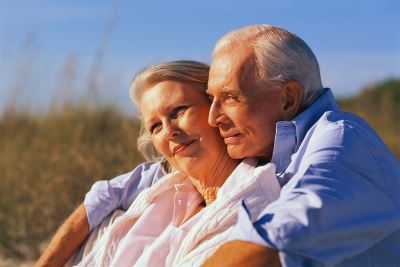 Immediate Medicare Supplement Quotes
NO PERSONAL INFORMATION NEEDED
We are here to help and assist you if this is your first Medicare Supplement or if you're just shopping around for quotes to save premium dollars.
"We would like to extend our appreciation for the care you have shown my Mother over the last many years. My husband and I hate that she lives so far away and we cannot be closer to be more helpful. She has always spoken so highly of you and the job you have done for her over the years. It brings great comfort to my husband and I to know that your agency is looking out for her. "
Pamala and Barry R. - Dallas, Texas

"After carful consideration I have decided to take the Medicare Supplement that you recommended. I must tell you I was hesitant to change after all these years. Your name came up yesterday a church as it turns out you have been helping some very dear friends of mine for many years as well. They had very nice things to say about you and your office staff members. Based on their approval of your performance I feel very comfortable in my decision in moving. The savings was GREAT as well."
Harriet H. - Brownwood, Texas

"We just wanted to tell you how much we appreciate you keeping in touch with us throughout the year just to see how we are doing. You review our coverage to make sure we have the best rates and that is very important to us - you've saved us money! Thanks for all your help."
Wilburn & Marilyn B. - Weatherford, Texas

"We have been on Medicare for over 12 years. The last 6 years have been with your agency. We are so very pleased with your agency and your staff. We appreciate doing business the old fashion way. Not talking to a computer or going through a push button switchboard has been a breath of fresh air. We actually feel like a friend and not a number."
Clarence & Edith P. - Abilene, Texas
Medicare Supplement Made Easy
A Medicare Supplement Plan is an insurance policy issued by a private company, which "fills in the gaps" left by Original Medicare coverage. A Medicare Supplement insurance can help pay your share of coinsurance, copayments and deductibles. (This is why Medicare Supplement insurance plans are often called "Medigap Plans").
Need help understanding and choosing the right plan?
Original Medicare can be difficult to understand at best and Medicare Supplement insurance plans can be a daunting task! We are here to help! You may be asking yourself, when is the best time to buy a Medicare Supplement insurance policy? The best time to purchase a policy is during "open enrollment", open enrollment is six months prior to your 65th birthday and lasts 6 months from the first day of the month in which you turned 65. This enrollment is extended for those who enrolled in Medicare Part B after the age of 65. During this open enrollment period insurance companies cannot use medical underwriting to turn you down for insurance, make you wait for coverage, or charge you a higher premium. An insurance company also cannot use a pre-existing condition waiting period if you have a guaranteed issue right (also called Medigap protection). For people that are past their open enrollment period you can enroll or change Medicare Supplements any time of the year.
What's next?
The cost of Medicare Supplement policies vary widely from company to company, there can be huge differences in the premiums that different insurance companies charge for the exact same coverage. Every Medigap policy must follow Federal and State laws designed to protect you and the policy must be clearly identified as "Medicare Supplement Insurance." Medigap insurance companies in most states can only sell you a "standardized" Medigap policy clearly identified with letters A through N. Each standardized Medigap policy must offer the same basic benefits, no matter which insurance company sells it. Cost is usually the only difference between Medigap policies.
What is the most popular plan?
We have found over the years that our customers have chosen the plan "F" more often than any other plan. The plan "G" would be the 2nd runner up.
Where do I go from here?
First things first, let's think about which benefits you want. You should also think about your future healthcare needs when deciding because you may be unable to switch policies in the future. Below is a chart that outlines the different plans and what they cover.


Compare Medigap plans side-by-side